Vionic Women Thong Sandals
$25.99 $51.99
You Save: 50%
ORDER TODAY & GET FREE SHIPPING!
100% NO-RISK MONEY-BACK GUARANTEE
It is one of the hottest looks of this summer season!
Just as refreshing as a cool drink on a hot summer's day, these iconic women's thong sandals offer maximum comfort with a soft fabric toe post and a jersey-covered padded lining.
A decorative buckle accents the upper, and an orthotic footbed helps support every step.
Durable rubber outsole with textured tread offers good traction on various surfaces, which helps stabilize, support, and realign feet back to their natural position while wearing.
It helps to relieve common causes of heel pain and knee pain related to over-pronation and flat feet.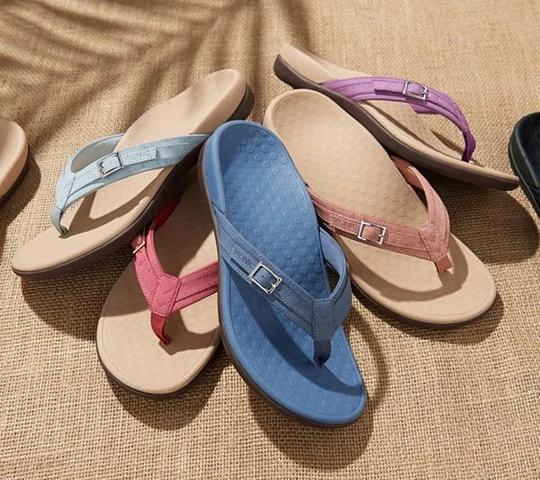 Features:
✓ Beautifully crafted with a high-quality TPR outsole.
✓ Premium hemp upper.
✓ With polished buckle design.
✓ This pair is sporty and unique at the same time and presents a classic thong look.
✓ Which is perfect for all your outings.
Specifications:
✓ Pattern Type: Solid
✓ Heel Type: Flat with
✓ Lining Material: PU
✓ Outsole Material: Rubber
✓ Style: Leisure
Included:
— 1 X Women Thong Sandals