Unisex Aqua Shoes
$32.99 $65.99
You Save: 50%
ORDER TODAY & GET FREE SHIPPING!
100% NO-RISK MONEY-BACK GUARANTEE
Are you looking for outstanding and comfortable water shoes for the beach trip?
Introducing the unisex aqua shoes, crafted to protect your feet in the water, allowing you to be comfortable while dry quickly.
The water shoes adopt a durable and anti-slip rubber sole with a good non-slip effect, allowing you to keep stable enough to step on a rock, stone, or in a wet and slippery condition.
Plus, the thickened and breathable middle sole, with better shock absorption and buffer action, protects your feet when stepping on a hard or sharp object. It is flexible and ultra-lightweight with high breathability, making you feel great freedom and comfortable wearing.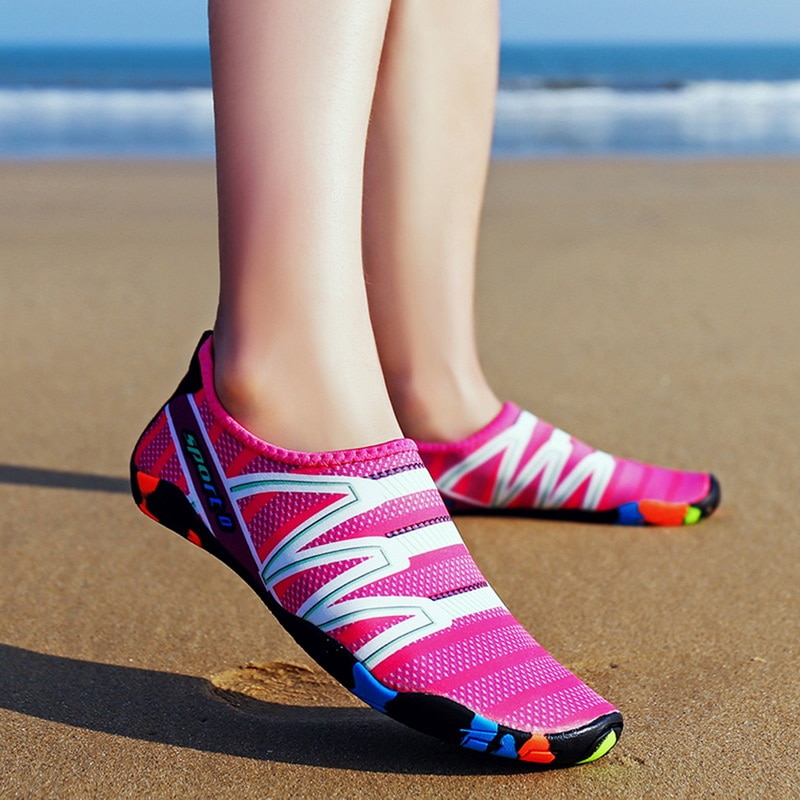 High-Quality Material: Ultra light weight elastic upper, shoe mouth slip on the design to facilitate outdoor enthusiasts to put on and take off. 92% polyester+ 8% spandex.
Unique Sole Design: Honeycomb hole drainage easy dry insole, good air permeability, a soles drainage system to speed up water flow, thereby reducing the weight of shoes under water.
Good And Comfortable Wearing Experience: Streamlined design, soft and lightweight, Like socks, flexible and comfortable.
Various Size And Color available: From size 6 to 12 for Women and Men. ( For the length, Please Refer to the Size Chart below). There are 4 colors and colorful patterns to choose from, like sky blue, dark blue, pink, and grey.
Suitable For Many Occasions: Suitable for diving, beach, swimming, surfing, fishing, sailing, boating, kayaking, windsurfing, yoga, and other activities.
Specifications:
✓ Style: Casual Fashion
✓ Type: Sneakers
✓ Feature: Quick-Drying
✓ Outsole Material: Rubber
Included:
— 1 X Unisex Sneakers Swimming Shoes