Square Tarpaulin Outdoor Cover
$85.99 $170.99
You Save: 50%
ORDER TODAY & GET FREE SHIPPING!
100% NO-RISK MONEY-BACK GUARANTEE
Are you looking for an accessory for backyard picnics on hot summer days?
Introduce to you our square tarpaulin outdoor cover. The permeable fabric design allows cool air to penetrate it, provides an airy, comfortable, and well-ventilated space.
It also allows water to go through freely, with no pooling water on rainy days.
The cover blocks up to 95% of harmful ultraviolet rays while effectively reducing heat. It will help you protect your children, flowers, plants, and cars from the sun.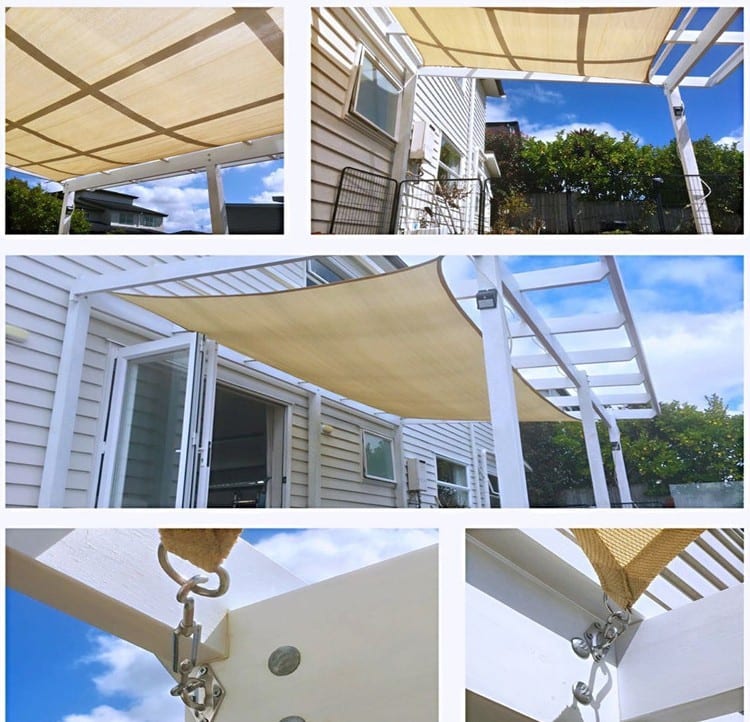 Air Circulation Possible: Knitted high-density polyethylene fabric
Applicable For All Season: Mildew and mold free.
Rust-proof Fixing System: Galvanized iron tension ring.
Easy installation: With mounted tension rings at the tip of corner, can be easily fixed onto or detached from existing structures.
Low Maintenance: Just clean it with common detergent & water.
Specifications:
✓ Material: HDPE
✓ Size: About 3mx3m
✓ Net Weight: 185gsm
✓ Type: Shade Sails & Enclosure Nets
Included:
— 1 X Shade net + Windbreak rope