Shark Dog Safety Life Jacket
$20.99 $41.99
You Save: 50%
ORDER TODAY & GET FREE SHIPPING!
100% NO-RISK MONEY-BACK GUARANTEE
The dorsal fin that it's outfitted with will make your dog look downright adorable.
The vest is highly functional and practical, and since it is made from a particularly durable material, it can withstand the test of time.
It can be used both to build the confidence of your pet when it comes to swimming and for keeping him or her safe.
Something you might want to know about this product is that it is also equipped with a D-ring at the top, which means that you can conveniently connect your leash to the vest, therefore giving you the freedom to momentarily use it as a harness.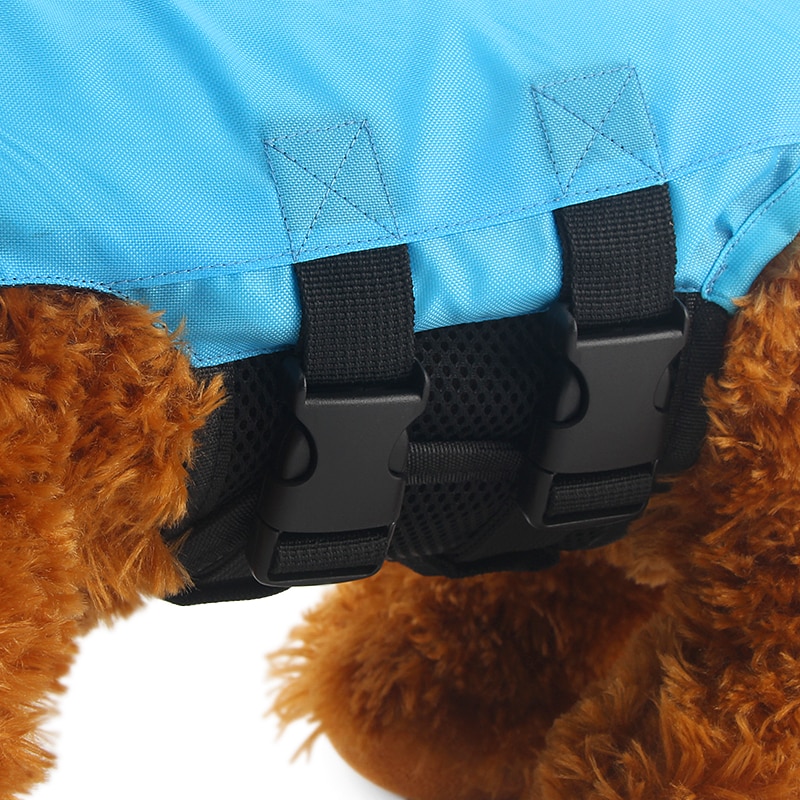 Features:
✓ Shark style life jacket make your pet become the star while swimming ,walking and other water based activities.
✓ Professional diving fabric, high density and buoyancy. Warm effect, protect easily injured waist and abdomen of the dog.
✓ Adjustable nylon straps, quick-release buckles, and velcro on the neck and belly ensure the perfect fit.
✓ Life vest with adjustable side release buckles,ensure the perfect fit.
✓ Dog life jacket with dual rubber cover grab handles,easy rescue,save strength.
✓ Pet saver preserver life vest manufactured from durable nylon,10mm thick foam inside keep your pet about the water.
Specifications:
✓ Material: Polyester
✓ Type: Dogs
✓ Season: Summer
Included:
— 1 X Life Jacket