Portable Fishing Box
$24.99 $49.99
You Save: 50%
ORDER TODAY & GET FREE SHIPPING!
100% NO-RISK MONEY-BACK GUARANTEE
The portable fishing bucket for keeping your fish alive and fresh!
Introducing this "Portable fishing box" is the perfect ideal for fishing, camping, barbecue, boating, gardening, bait storage, and other outdoor activities.
By filling it up with water, you instantly have a handy basin where you can put in fish, shrimp, live bait, or other things with an oxygen pump to keep them alive.
The box has a professional design that saves space for easy storage, good compression resistance, strong heat preservation, lightweight suitable for long-distance transportation, top cover mesh pocket design, fresh air circulate, live bait and fish stay alive.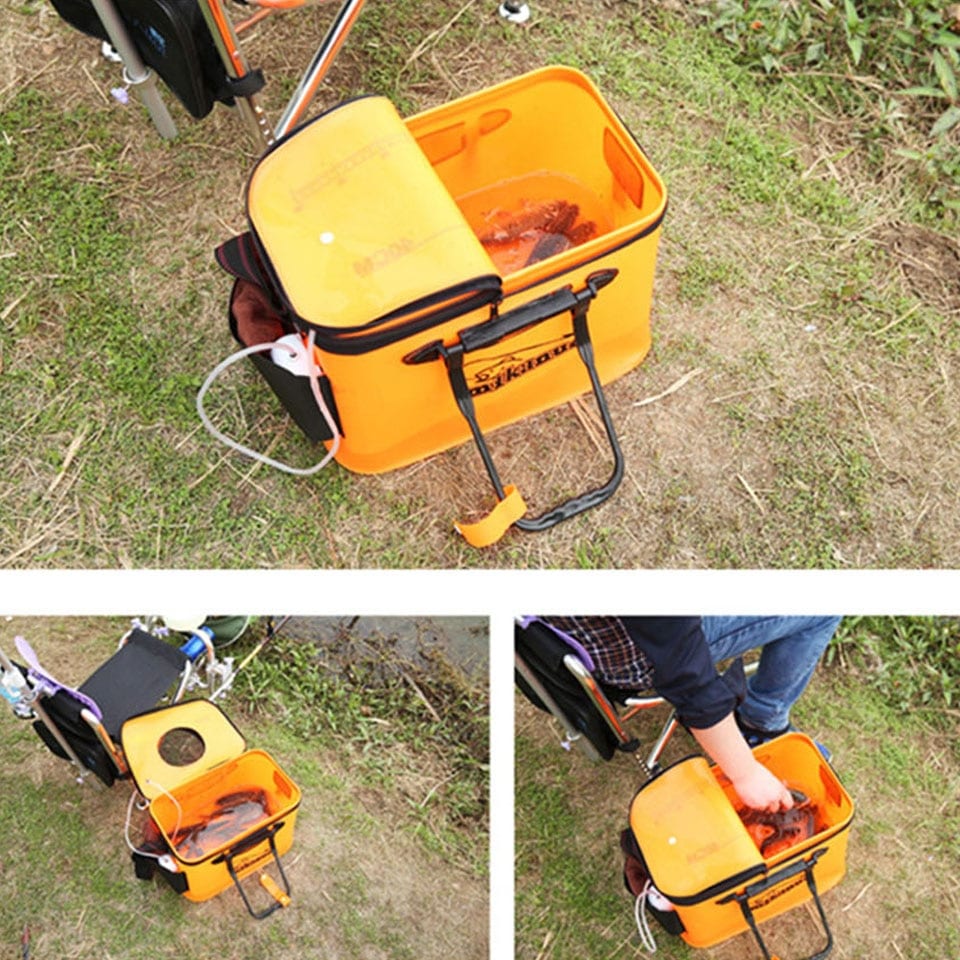 Features:
✓ A portable collapsible fishing bucket bait bucket with waterproof and durable material.
✓ Suitable for fishing and cleaning cars.
✓ When you use the collapsible fishing bucket bait bucket in the wild, it is easy to clean; just clean it with water.
✓ A great gift for your husband or someone who likes it.
✓ Give some warm water, and It will make him recover quicker.
Specifications:
✓ Type: Fishing Gear
✓ Material: EVA+PP
✓ Position: Lake
Included:
— 1 X Collapsible Fishing Bag